Post by malika on Feb 26, 2015 9:02:08 GMT -5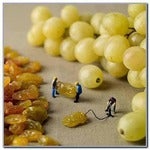 The acrylic in frosted ultra is quite hard, yet flexible enough for the current design. Ed says he can make harder versions of Trollcast, or more flexible. I think once I hand the design over to him, then he'll test it and find the correct formulation (or invent a new variant).
I'm not sure how robust the locking tabs will be in the long run. I guess we'll have to eventually cast some up and test the number of snap fits until it fails - either breaks or looses grip. The tabs are quite long so friction also seems to play a part. Perhaps we could put on the packet the number of snap fits the tabs are expected to last.
Hmm, it's tricky. Supplying an extra packet of 'spare parts' would imply that the kit is eventually gonna break down. On the other hand, not supplying such a thing might lead to frustration when the stuff does break down. The breakdown isn't that far fetched when the kit is used a lot (especially when looking at your Lego example).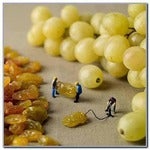 I'll probably use another, higher detail, service for the masters. I want the masters to be spot on so they line up perfectly. The Shapeways prints I get tend to be a little out, not quite flat, and the corners drop a little. They are good, but not that good. The give an idea, but I think I'll need better.
Hmm, could it be possible that Ed does the prints as well? Would his machine be able to handle this? That way we could keep the whole production 'in house' if you will.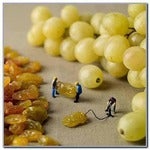 40mm
Seems to make sense in a way, especially considering the costs (more on that below). The tiles would make great 'units' of movement for the Psidemic game. So lets say that a miniature (no matter the base size) could move 4 tiles per turn, or whatever.
Before writing this reply I was working out the Ecorium floor plans to 40mm, and assuming 30mm is 1.8m. I then thought that if we were to do an Ecorium expansion I'd need some exterior wall sections, a
rail
floor tile, along with the rack farm units themselves (which I think you made some progress on if I remember correctly), and the massive door/ airlocks.
Can't wait to see all those parts come to fruition!
The exterior wall would be pretty thick, but we only need and straight and an outside edge as the entire block is square.
Exactly, just because the exterior wall is thick, doesn't mean we've have to build a thick wall, we can make it hollow!
The doors are interesting as I am thinking a massive bulkhead door that slides up, and in the middle of this bulk head door a much smaller human sized door for regular use, a quick walk through door.
A door within another door
.
This would work for the big entrances of each individual hab-unit, inside you'd have your more 'conventional' doors. I'd imagine them to be kinda like
these
, still very heavy, fitting with the whole idea of the Ecorium as a bunker.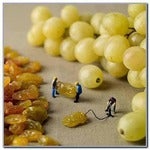 I never stopped. It's still running around in my head!
Awesome! If you've got ideas or anything you want to spar with, you know where to find us!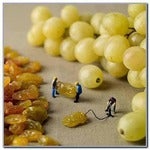 Costs
My own
experiments
with terrain, and the feedback I've gotten over at Resin Addict has left me a bit...well..discouraged at the moment. Thing with terrain is that price is very tricky. Normal infantry/vehicle/creature models are something people are willing to pay a little 'extra' for if needed. Terrain is something that has less of a priority for most gamers. So price repression is very much needed. If Ed can pull it off than we'd have a change.

This is a concern. I think we need to expand the idea of the floor tiles. Instead of terrain, I'm starting to think of them more like Legos. Each floor or wall part is a 'Lego' which locks together so you can build any floor plan. It should be fun in it's own right (especially with the Tactical sphere angle where design of defences, choke points, etc. could affect how a player designs their floor plan (I'm thinking a defensive player may get to design the floor plan within a set of parameters)). The tiles should have a more tactical element to game play. Even if it's just putting in barricades and sentry guns!
The basic floor and wall tiles would then be the first kit. Just two parts as you suggested. But then we'd quickly need to expand the set to include different types of walls, doors, etc. Multi-part floor tiles might then also be an option (as a variant) that could support all sorts of stuff, like barricades, interior wiring, sentry guns, etc.
Anyway, Legos are fun, but we are also selling the larger picture, the 'Ecorium'. That is quite a large table to play on and gives players something to aim for. If I have the space I would love to build and entire floor!
I could imagine most players eventually try to build something more 'vertical' to save table space. I guess terrain is also something that could be encouraged in the game. The impression I get from games like 40k is that terrain are merely obstacles to hide behind. But perhaps in Psidemic terrain could be interacted with on more levels. Communication consoles that have actual impact on the game and so on.
I think if these floor tiles make some money, and we do not know if they will, I notice on Ebay there are some second hand injection moulds machines and I wonder if it would be a good idea to invest the profits and go for injection moulding and really bring the price down. I'm not sure how Ed would feel about getting an injection moulding machine! Of course that depends on it being wildly successful, but the design could be injection moulded (hmm... except the current sloped parts - they can only be made using Ed's spin cast, or resin casting.)
I can see Ed maybe wanting one of those machines, just from a professional caster point of view that it's an interesting machine to have. All in all the key here is mass production. This kinda terrain would probably only work if you manage to really produce it in bulk so that the production costs will become very low.
One other thing we might bump into with this whole modular character is paint. I mean, you don't want to play with painted miniatures like you'd do with your Lego pieces, it could seriously damage the paintjob you've given those components.