Post by Philip S on Dec 22, 2008 6:52:13 GMT -5
Edit: Updated the title of this topic to include the [Sciror] tag.
This topic was inspired by this topic:
Malika's inspirational stuff extravaganza!!!
To get the ball rolling here are a couple of quotes;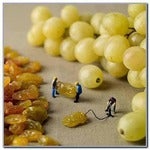 Sounds wonderful!
I wondered if make 'chaos' some form of 'other side' (I tend think of it as a pure 'creation' force) more like the power of the Krell in the film '
Forbidden Planet
' where the daemons are created for the subconscious Id.
That would also tend to through up daemons of your worst fears - that could be interesting and every daemon would be different and unique to the story/ scenario/ character.
In effect the power of god like creation given to the feeble human mind and all the havoc that ensues.
I started writing some ideas for this as part of an article for my
'Fonn' (Amazons)
and the nature of the Old Ones for my fluff heresies on Warhammer. It was to go at the beginning but I never finished it...
And this;
You mean somthing like this;
But with tentacles?
Sounds good! How about replacing the legs with a slug body and putting 8 arms down the sides, the big arms at the front getting small are it goes down the line? All the tentacles would be like it's guts spilt on the floor, and some blood.
A layered approach would be cool (I use such a thing in my model of the warp in Philverse 40K).
I was thinking that the 'warp' is pure alien weirdness, but what humans encounter is what they inadvertently conjure with the power. So the reality of a warp conjured being would be scary, but it would also come with reality distortion, perception impairment, time dilation and temperature change.
It would be like being granted 3 wishes from a genie only for it to ignore your spoken wishes and instead rip your worst fear and distorted dreams and manifest them in your local reality. Everything from simple effect like your teeth falling out to being unable to run at full speed, all the way up to being chased about by mutated daemons. Once in this 'hell' (the manifest distorted reality) it would be hard to get out. The real daemon or entity is the 'genie' but the human does not get to see it, and if they do they may not recognise them as such (shape shift).
With Cthulhu and Dante's Inferno in the public domain, I would suggest a como/ crossover mix as a
basis
of the game universe, and that the base premise would then be be warped to the game universe proper (so instead of starting with our reality and world and warp that to Cthulhu/ Dante's Inferno we instead
start
with a Cthulhu/ Dante's Inferno and come up with?)
It's kinda what I'm thinking of was a WarSpike augment for sci-fi. Seeing as GW doesn't really want to use the technology I came up with for the Ad-Mec, I though it may be an idea to transplant it over to a new game universe (it still be used for 40K or isolated into a new game base).
So the sci-fi base civilization is similar to the 30K events of the Ecorium and Ecopolis background, and to give you an idea of what happens;
This is extra big sci-fi, with dark age tech, machines and human in co-operation yet with all that power they can't handle 'hell'.
I will say that this human/ machine empire in this version of 30K is beyond massive - 50 billion colonies on separate locations/ worlds/ moon/ stations is a lot by anyone's standard and it all falls (but some humans survive and end up as 40K, but if a new universe is made then the 40K has yet to pass and we can revel in '30K' abject horror!)
If all new, then all the daemons and powers of GW are junked and we have to come up with something new.
As machine handle real war in this time frame, humans get basic weapons and can fight skirmishes and such against the hordes or mutated and converted community (also they would not be such it was 'real' and may think they are having a psychotic episode, but just like in a Nightmare on Elmstreet they can die from these 'hallucinations'.)
I don't know if anyone is interested in this? If a collaborative project I would mostly concern myself with the tech, architecture and society side and leave the 'hells' to the Players.
Oh, and it will all be wrapped up in a WarSpike wrapper

(should anyone need some rules ;D)
What do you think?
I quite like the idea that you can't see the 'warp' as once a connection is made it mutates according to your perception (by the way if clam and relaxed it could make a 'utopia' and 'paradise', perhaps some Monks with power can distort reality into 'heaven' may even allow for Chinese myth and immortals, but also allow for half-half worlds like vampires?)
Any thoughts are most welcome!
As a further point, the deepest warp, the 'pre-warp' in y 40K Philverse is the '
Infinity
' and it may work as a drop in replacement for the warp, with the 'warp' as a distorted reality as created by the 'warp drive' and therefore is not the same as the warp a person would see?
All veering towards the 'Event Horizon [1997]' school of warp drive and residual warp effects ;D
Philip
PS: Thanks Malika - you inspired me!