Post by PondaNagura on Nov 23, 2014 20:15:10 GMT -5
I'll probably start digging back into models and concepts for projects on here, mainly Sciror stuff, but also generic stuff I've wanted to do, or (ahem) have
attempted
.
In general I'll add to
this album
. There's more samples of some of the stuff below.
For now I figure I'll start with examples from projects past, greens and conversions, some concept sketches I've tried before, but for a variety of reasons never quite finished. I recognize where I messed up with my earlier ones, things I'm going to revisit and would like to improve.
Case in point:
From over a decade ago, first attempt at doing a full sculpt before I had a grip on anatomy; the torso turned okay, but the proportions for everything are waay off; the legs are too short and spaced too far apart, the arms were never resolved and that "face"...I was trying to do too much at once.
Two later tries maybe 6 years ago, at full models:
Power armored humans, admech like organization, based on
this
and
this
sketch.
Rather than working in layers of greenstuff over just wires, I tried working with blanks made from wire and shaved plastic sprues. I still had that leg spacing and proportion issues, and they were too short compared to other models.
So instead of trying to do full models all at once, I started to build in parts, some from sprue blanks, some modifying over parts I never use:
power armor torso
scale to old cadian model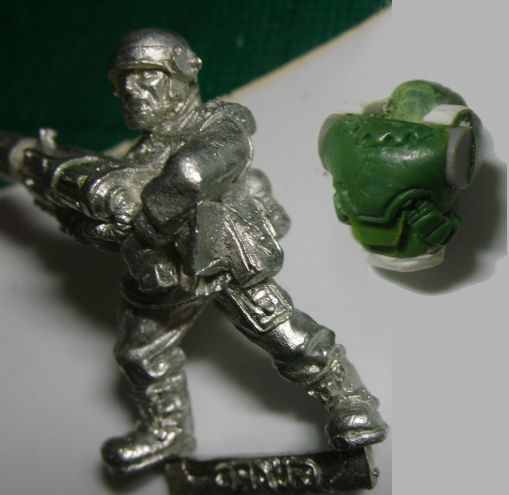 carapace armor torso with integrated power pack
plague raptor torso
alternative body fronts for the plague raptor torso
And then working from there back into full model sculpts again.
Squat inquisitor in power armor
Pre-Unification War Mk1. power armor culture...there's a few more angles in the album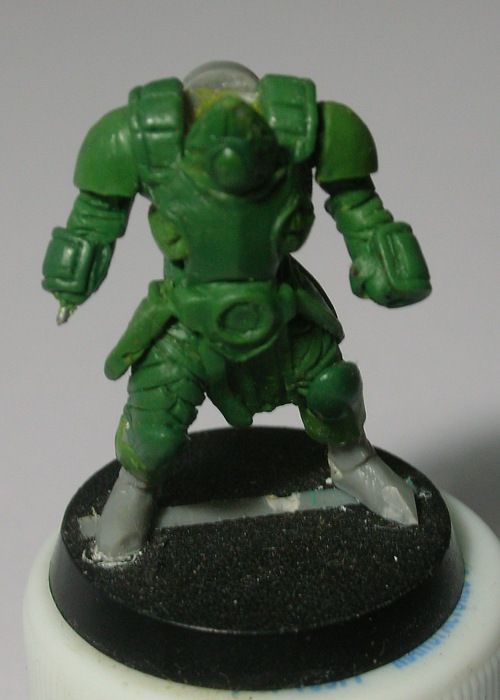 An elite admech soldier type (would have been a count-as marine scout), these guys I'm going to try to make again:
The details were still kind of lumpy, the edges weren't as sharp, and parts left unfinished (heads and arms)...and then I took a break from the hobby for a few years.
Now though I have a better grasp at anatomy and body proportions, more patience, a steadier hand, and better understanding of working with greenstuff medium than I did before. So this will be an ongoing place for redoing some of these as well as Sciror and SitA models (mainly
Onion
Project).
Also thanks Malika for pointing out
MakeHuman
, which allows for quick renders of human models that can be imported into other 3d software. While it would be nice that some of the CAD stuff I'll be working on
could
eventually be 3d printed, due to mostly cost of quality pattern prints, for now at least I'll use them as better reference sketches for future greens and conversions.