Post by Philip S on Apr 9, 2014 6:56:21 GMT -5
Update 2014-04-29
New Shapeways prints that are straight! (see the latter half of this post).
On to the Pics;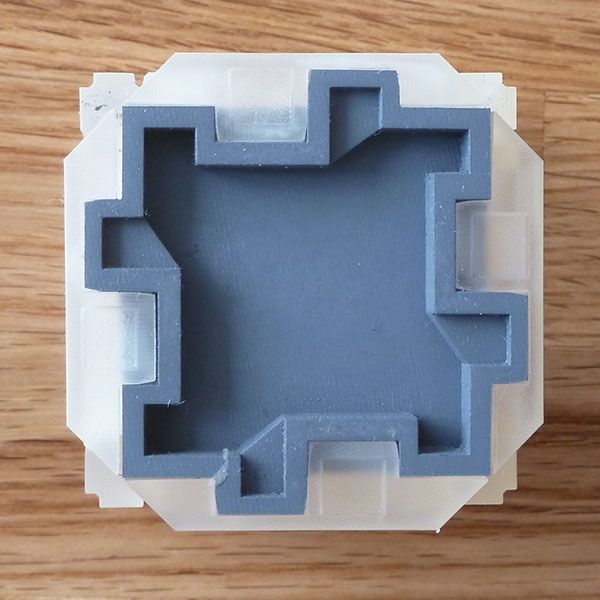 Interlocking connectors of the base piece and for walls.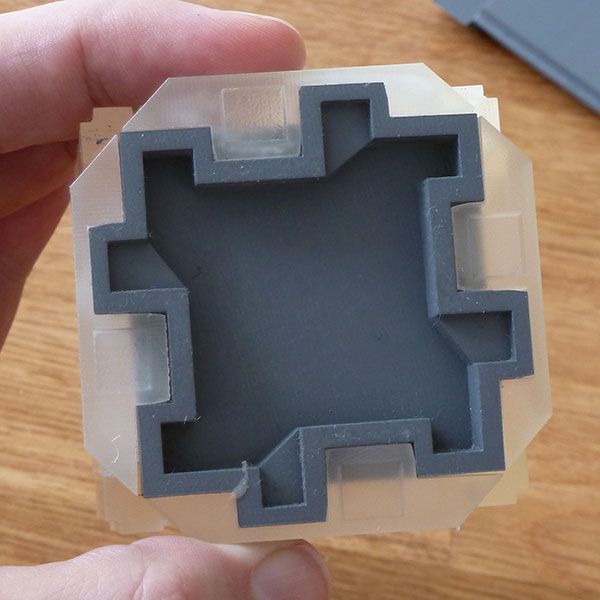 They hold together pretty good without glue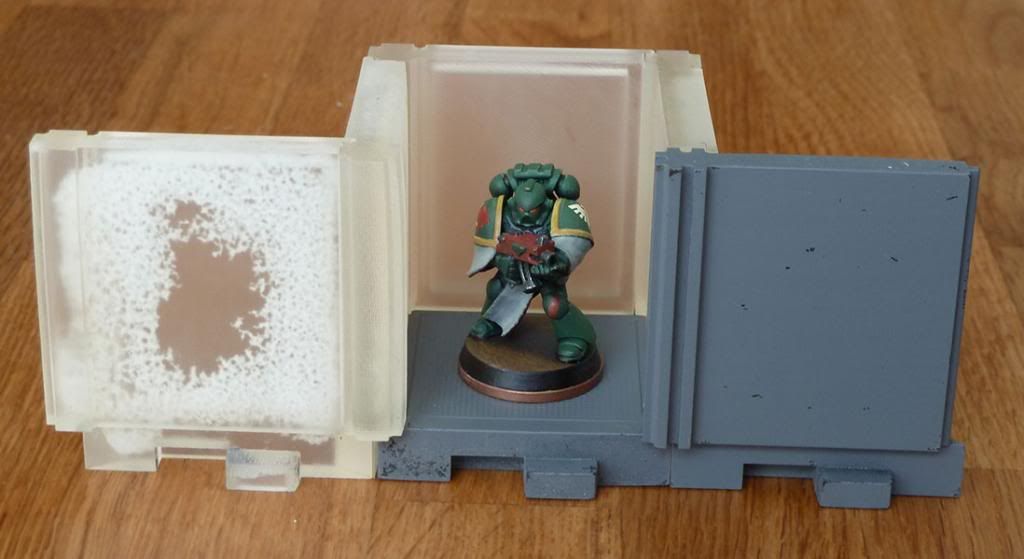 Space Marine - base is a little high, so;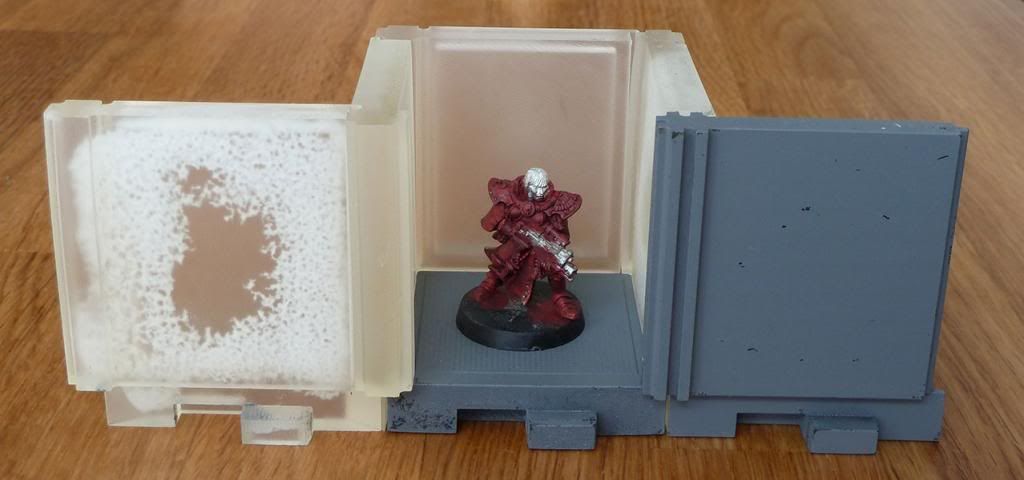 Sister of Battle, a better model to show off scale due to the lower (regular) base.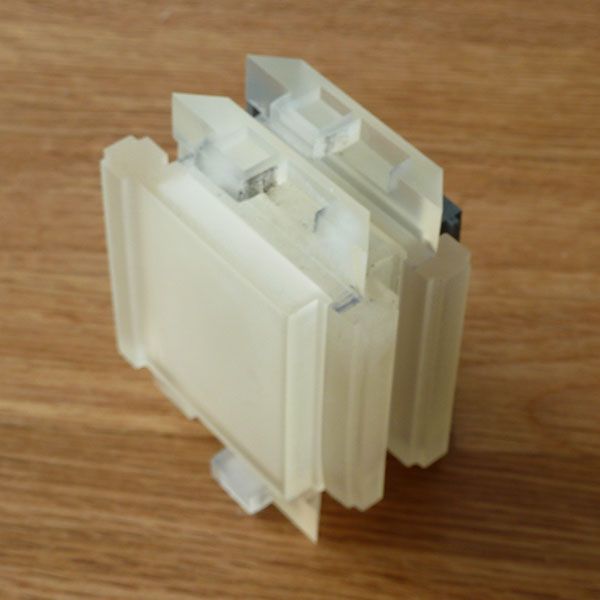 Stacking the wall section for transit - a bit fiddly, and it's something I will address in later versions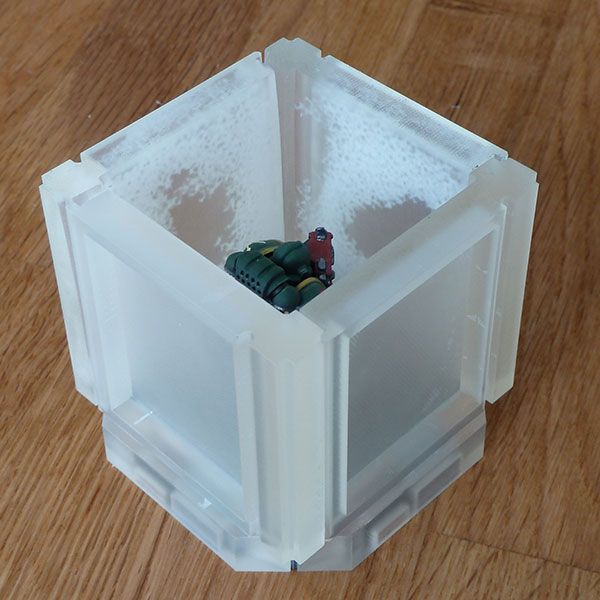 The high walls means 28mm miniatures are a little lost in enclosed spaces
As you can see in this photo joints 1 and 2 are pretty good, but 3 and 4 are not. Joints 1 and 2 use the distorted piece but the distorted bit is not touching the other (newer) pieces in the joints.
---
Shapeways delivered the
Mk IV walls
today, but they are not up to standard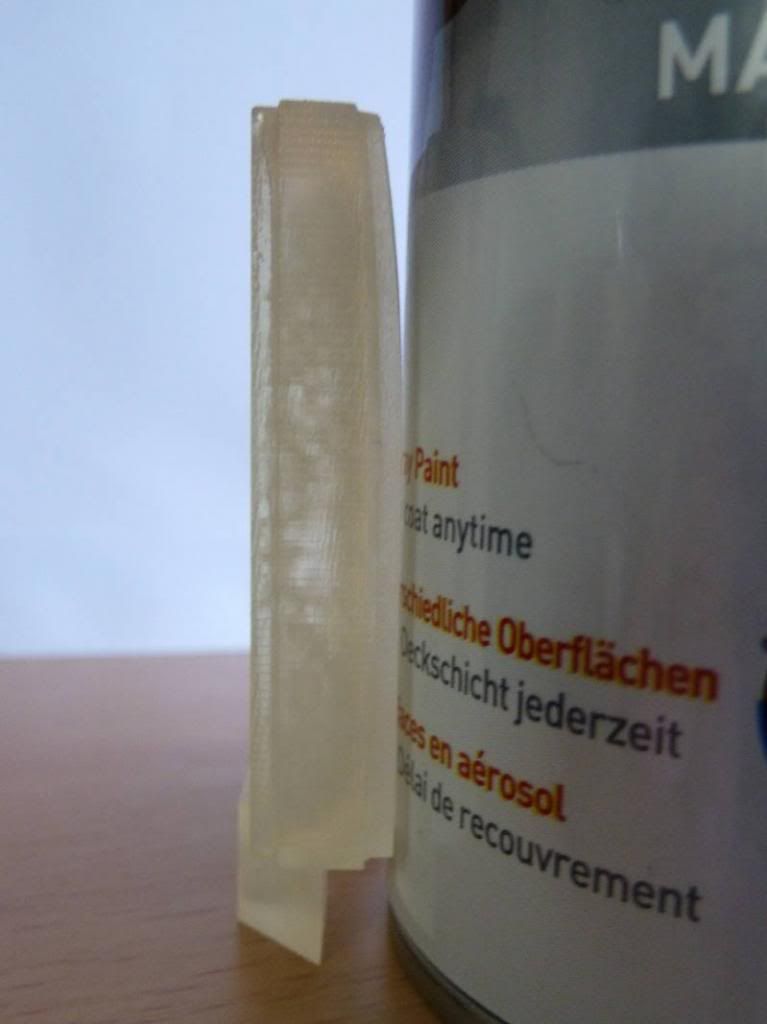 Not exactly straight! That post is 1cm thick and should not be distorted.
They also have a strange lace like pattern in them;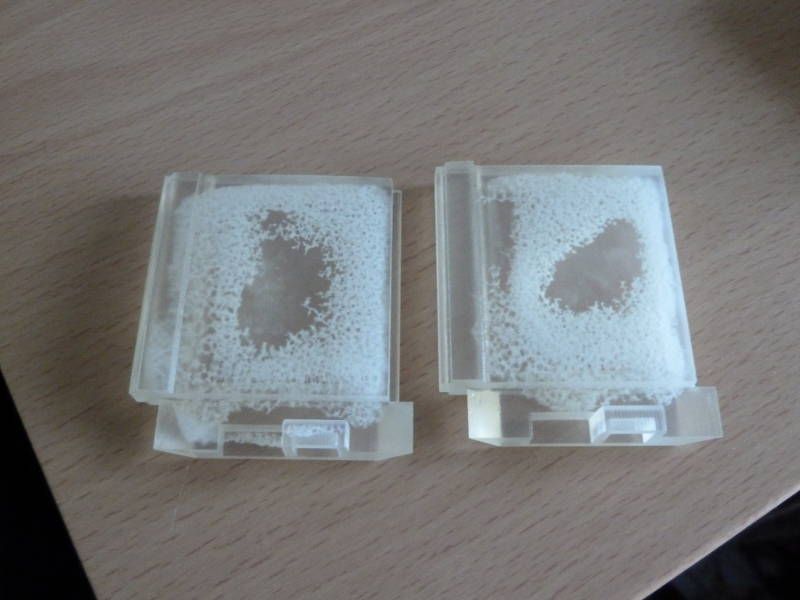 Any way, moving on I assembled them in a dead end (the two mk iv wall, and the single mk iii I had printed earlier);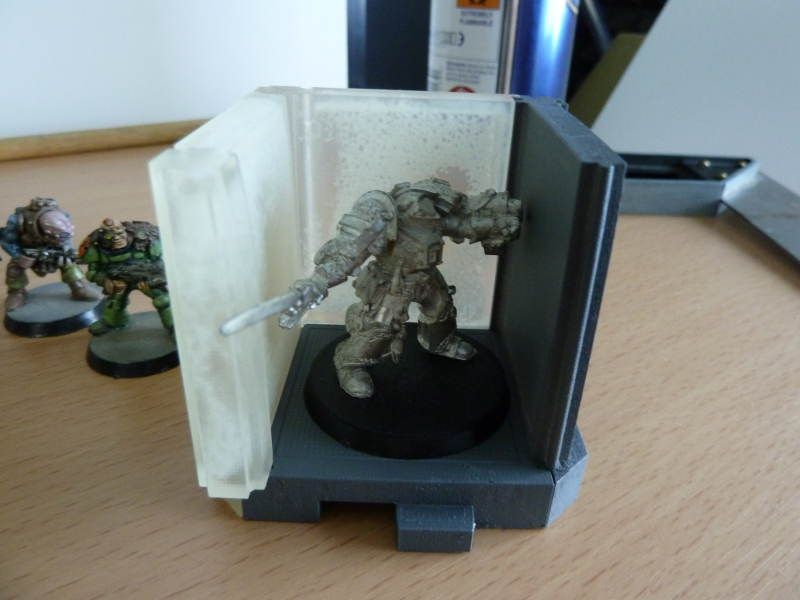 Not much space for a Grey Knight on a 40mm base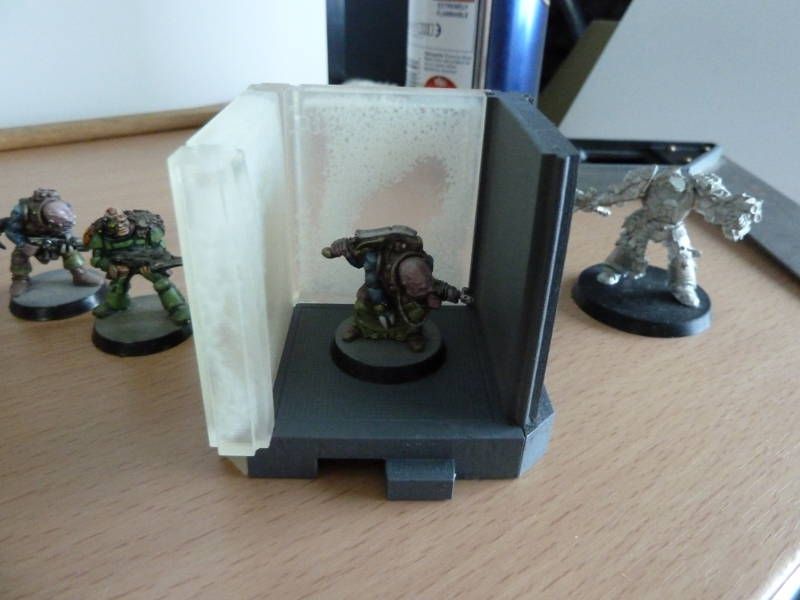 A regular 25mm based miniature (Genestealer Hybrid) looks overshadowed by the high walls.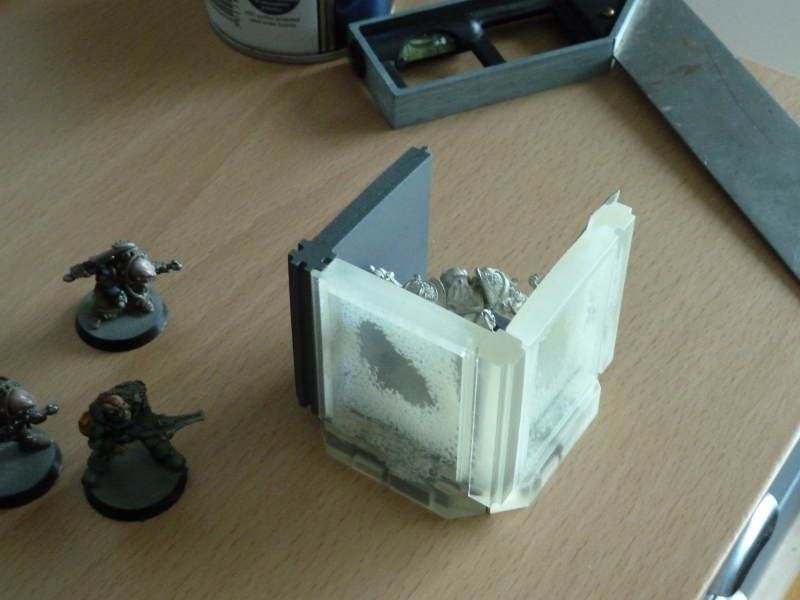 With the high walls it's hard to see the miniatures, but also the high walls hide the floor and lower parts of the walls.
I'll change the walls to at least half height. Also it makes it clear that a lot of detail should go on the outside of the walls as they are the most obvious and in view part of the tile. I think I should do a cutaway diagram style of wall, you know the ones with the red for the cut parts. Perhaps some pipes on the back with the tops (ends) cut off. I wonder if the tiles would look good with the tops (where the cuts are) painted red?
A big rethink as the outside the tiles is very important!
Another plus:
Once all the pieces are assembled they seem to hold together pretty well without glue. I can pick up that dead end and it does not fall apart (unless I hold it by a single wall and shake). This makes me think that it will be very stable on a gaming table, and players may not even need to glue it together, or at the very least have some spare pieces to make custom joins between pre-assembles floor tiles (as some tiles will be used again and again).
Philip