Post by malika on Apr 22, 2013 9:42:02 GMT -5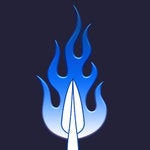 actually
slavery. The Goblins have an ideology, and slavery is not part of it.
As we've seen throughout history the actions of people and the ideology they follow/preach often contradict each other. How much of a workers' paradise was the Soviet Union really, and how self-policing are big corporation anyways?
Being hyper-capitalist, and obsessed with balancing the books, I imagine that the Goblins are not too keen on welfare. More Victorian work house, but with the twist of trying to train up the unfortunate.
"The Goblin's Burden" kind of pops up here! ;D
I also imagine any prisoners would work, and that I suppose is a form of slavery (it all depends on what they crimes are, not paying taxes due to poverty and ending up on a chain-gang is hardly fair).
Maybe compare it a bit to the US prison system, such an economy behind it...

Thinking about this I am reminded of the minimum wage joke here in Britain, were employers can get around the rules by hiring 'contractors'. A lot of people who work in service industries like hair dressers work as contractors, and hence they may earn far less than minimum wage. The Goblins might take this idea to the extreme, and have everyone as a contractor, where no job is ever 'safe', and always under review. It might built up their competitive, and perhaps ruthless, nature.
This I like, Goblin Executives might be very nasty... Might be able to put hints here to make them Executives from Sciror/SITA, I mean...they would be very similar.
Having said that, the Goblins might not mind some of their allies using slavery. Perhaps the Orcs use slavery, perhaps they like the idea of a 'Human shield' when fighting humans?
This kind of leads us to the question: how independent are the Orcs? Also: what exactly are the Orcs? I would imagine linking the Orcs to the Org concept, but that in this version they are a Goblin creation. Orcs would be Org infected humans, most of them are part of the Goblin empire(s), but there are many Orcs who have also gone rogue/independent, and thus become mercenaries and such.
This 'human shield' could also be taken literally: Orcs are quite large, they may even chain humans to their shields (I imagine large rectangular shields like the
Roman Scutum
) and short sword or cleavers, or cleavers with a spike on the end (to do the thrusting work of a short sword).
This calls for a "true scale" redesign of the Orc models, so pro this idea!

Getting back to Goblins, I imagine they do care about other Goblins, but they have a very 'tough love' way of helping. They would expect Goblins to die, life is harsh in the volcanic wastes, and only the tough and resourceful survive. Everyone has to pull their weight, and do their far share for the community.
So the Goblins do believe there is such a thing as "society"? Not quite the neo-liberal/Thatcherist fellows? ;D
If a Goblin cannot get contract work, then the Goblin authorities will find work for them (social contact work).
I was thinking of just having those Goblins sent into the mines or something, doing the nasties work.
As such, considering this, they do not respect or even recognise those 'in need'. Begging is unheard off. Charity is a dirty word to the Goblins, yet helping and training Goblins is a civic duty and a source of pride. Once a Goblins is working, and being productive, other Goblins are proud of that Goblin.
What would the relation between the helped and helper be? I'd like the idea that the helped becomes 'property' in all but name of the helper. Would be quite twisted, maybe add a whole clientele system to it?