Post by Philip S on Jun 28, 2012 4:23:40 GMT -5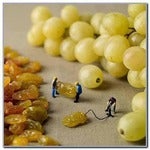 That is possible - but it will change if a single Artiloid remains: an Artiloid has all the proper Ecoria designs in its head, and a whole roadmap to advance the technology base, and blurprints of designs for each step along that road map.
In the scenario your describe a human built Ecoria design like the one in the picture would have to be
very
new. It would also have to be in the early part of Supremacy expansion into space - before all the physics warping psi tech, and long before the fall.
There are exceptions, and excepts make good stories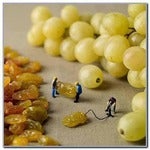 Memes
. Much of the psionics in humans is down to how we think, what we believe, and how we sync up as a community. To put it another way: we have the hardware - our brains and the ability to think/ imagine - but that hardware is 'unlocked' by what we are thinking. Moments of inspiration are as much products of the Infinity as it is the person. The Infinity is creativity, if you are creative...
The machines may not know all the aspects of psionics, they missed the whole 'mass sync creates psionic events', but they have probably observed that some communities a more 'sensitive' in general to psionics where there is not generic or environmental factor.
Part of modelling psionics is understanding 'memes', sometimes called a 'mind virus' or 'thought virus'. Implanting memories is one thing, but structuring memes is something else entirely, and requires manipulation of the population.
Therefore the machines will build various types of habitats in order to experiment and see which types of community, which types of belief, and which types of experience produce the desired memes to maximise psionics. Along with the genetic manipulation etc. to match these memes.
You could look at Ecroium as nothing more than cells in an experiment. Each Ecoria a 'test tube'. As many individual communities as possible within the given area.
The machines are calculating genetics, memes, community interaction, and inter-community action. That is a lot of variables, and it's being done on a vast scale (15 billion colonies and rising).
So they may run 'alternate' Earths, to re-run human cultural development.
If you think about it, the Executive (Paradise) worlds, are nothing more that an Earth variant. The Executives may think they are in charge, that they have control, but in truth they are probably just another experiment watched by the machines.
Philip